© 2009 Custom Garden Designs
Spring Flowering Bulbs are a great joy after a winter of cold (or snow). They are the first flowers to cheer us up after a long cold winter.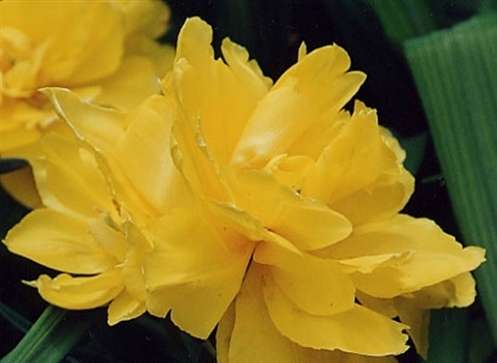 Photo above is an example of a Spring Flowering bulb. This is a 'Monte Carlo' Tulip, which blooms in April. Some unique tulips, like this 'Monte Carlo' look more like a rose or a peony than a tulip. These are the unique little treasures that make your perennial garden really special.