© 2009 Custom Garden Designs
Listed below are examples of five garden designs ranging from Formal Landscape Design to English Garden Design. What they all have in common is the attention to detail and the use of perennials that bloom each month throughout the gardening season. Click on each button to explore all these landscaping ideas.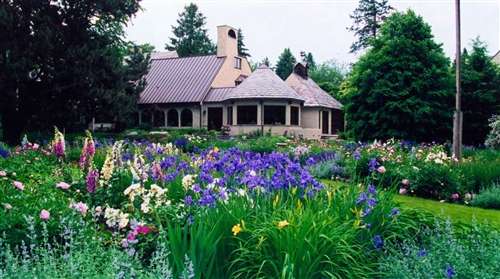 Photo above is a finished example of an English Garden Landscape Design, designed and planted for a wonderful lady in the Bloomfield Hills area of Michigan. We started with a garden which consisted primarily of Peonies and Siberian Iris. We created a plan where we removed alot of the Siberian Iris, repositioned alot of Peonies and added Perennials to compliment the Peonies and Iris and to fill in for the other months. English Garden Design uses evergreens for formality and perennials to create that English Garden feeling.