© 2009 Custom Garden Designs
We use shrubs in garden design to add a background to the perennials. They add height and color. We can also use them to add to the every changing color scheme of the perennial garden.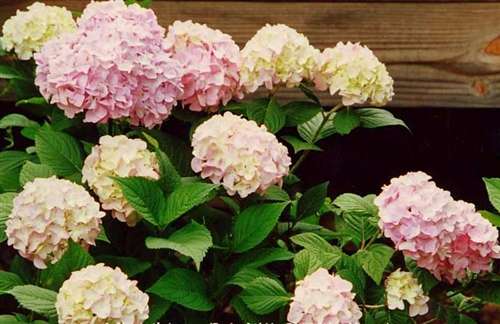 The Hydrangea above, the Nikko Blue, is a great shrub. The flowers are blue or pink depending on the acid levels in your ground, so you can alter the color habits of this plant with soil additives. The Nikko Blue Hydrangea is a great shrub that changes color - what a great accent to a Professional Garden Design!
Some of our favorite varieties of Shrubs