© 2009 Custom Garden Designs
Formal landscaping is best described as structured, orderly, perfect or clean.

Hedges are often used in formal landscaping. Some hedges are straight, some have curves, but they tend to have a great sense of symmetry and balance.

Notice that in the photo shown above, the hedges are equally spaced on both sides of the walk. The planting design is symmetrical and both sides of the walk match.

Sometimes formality is altered to fit the situation.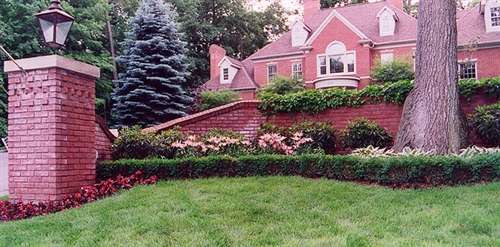 This image of a Formal Landscape Example shows that some Garden Designs cannot be symmetrical due to the hardscape design.
Formal gardening attempts to fight with nature to make it stay growing and stay perfect.