© 2009 Custom Garden Designs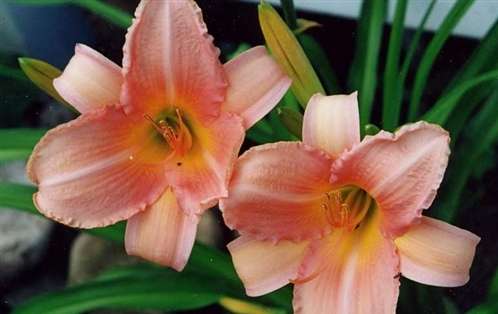 #1066-S Daylily 'Kitten's Paw' peach JA 24"
Daylilies are fabulous perennials - easy to grow and they can be divided every couple of years. The one above, Kitten's Paw, has a huge peach colored bloom and was difficult for us to find (but we think it's worth the wait!).
Great Resources for Daylilies
Some of our favorite varieties of Daylilies