© 2009 Custom Garden Designs
A Cutting Garden is not necessarily designed to be a beautiful garden. It's function is to provide the homeowner with beautiful, long-stemmed flowers to and make arrangements with.

Many of our clients do not want to cut the flowers out of their landscaping, where they were placed for effect, so we give them a Cutting Garden. In a Cutting Garden, it is ok to cut as many flowers as you like for use in your home.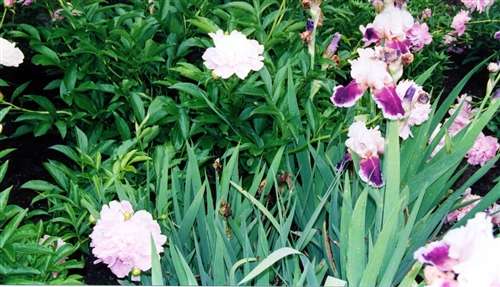 Photo above is a Cutting Garden Example that shows perennial flowers like Iris and Peonies are great to cut and bring into the house.
Sometimes a Cutting Garden is a visual area, however designed with masses of each variety so the "withdrawals" don't show.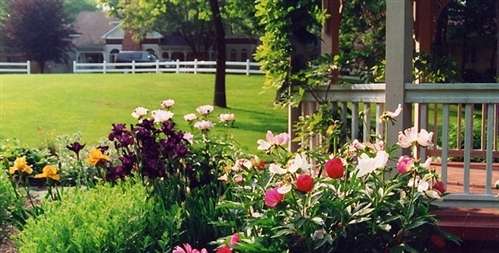 This Cutting Garden Example shows Bearded Iris and Peonies that are great perennials to cut and bring into the house.