© 2009 Custom Garden Designs
A Country Garden is what we call a wildflower garden, a perennial garden and probably an American version of an English Garden.

Though interpretation an English Garden would have roses and and lavender, while a Country Garden would have seas of Purple Cone Flowers and Black Eyed Susans.

The two - English Gardens and Country Gardens are very similar yet have subtle differences.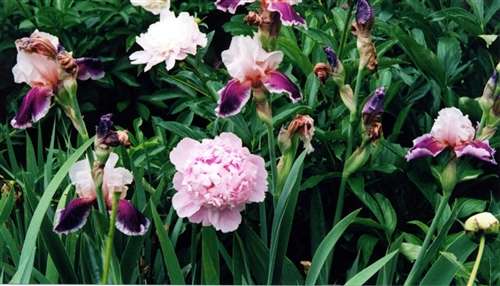 An English Garden has more elegant flowers like the Peonies and Bearded Iris shown above. English Gardens have more old fashioned flowers like Iris and Peonies.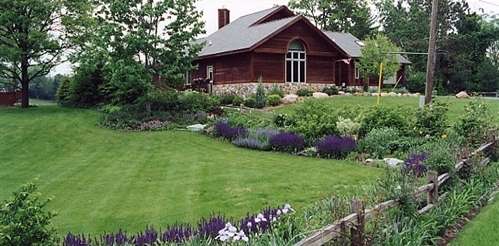 In a Country Garden, such as the one shown above, uses more causal flowers, nothing too fussy, like a rose. Country Gardens have more casual plants like Daisies, Coneflowers and Black Eyed Susans.